The Mosaic Templars Cultural Center is dedicated to telling the story of the African American experience in Arkansas. The Center's name is taken from the Mosaic Templars of America [1], a black fraternal organization founded in Little Rock in 1883. The mission of the Center is to collect, preserve, interpret and celebrate Arkansas's African American history, culture, and community from 1870 to the present, and to inform and educate the public about African American's achievements – especially in business, politics, and the arts. General admission is free.
Photo Courtesy of Little Rock Convention & Visitors Bureau
The Center has permanent, changing, and traveling exhibits highlighting African American life and Arkansas black history and culture from 1870 to the present, including:
A Building For The Community – The history of the Mosaic Templars of America Building, which served as an important commercial and community center for African Americans in Little Rock in the early 20th century (pre-World War II)
African Americans in Arkansas – The African American experience in Arkansas from 1870 TO 1970.
Brotherhood and the Bottom Line – The contributions of Mosaic Templars of America, an African American fraternal organization, to Arkansas African American community.
Entrepreneurial Spirit – The rise of the African American entrepreneurial class during the era of Jim Crow.
A City Within A City – The significance of Little Rock's West Ninth Street  as the economic and social center of Little Rock's African American community.
A Living History: Arkansas Black History Hall of Fame highlights the contribution of African-American Arkansans to American history.

The Center also actively collects works of art by African American Arkansans. Beyond just exhibits, the Mosaic Templars Cultural Center provides lesson plans and outreach programs for students and teachers. These materials are in great demand by classroom teachers and have closed a gap in the teaching of Arkansas history.
Notes:
[1] The Mosaic Templars was a black friendly society founded by John E. Bush and Chester W. Keatts, two former slaves, in Little Rock, Arkansas in 1883.The Mosaic Templars was an organization that originally provided illness, death, and burial insurance during an era when few basic services were available to black people. By 1900 Mosaic Templars' industries grew to include an insurance company, a building and loan association, a publishing company, a business college, a nursing school, and a hospital.  By 1905 it had a number of lodges across the state with thousands of members. Its headquarters were housed in a handsome new building that opened in 1913; Booker T. Washington delivered the dedication speech. In the 1920s they claimed chapters in twenty-six states and six foreign countries, making it one of the largest black organizations in the world. However, in the 1930s, the MTA began to feel the effects of the Great Depression and eventually ceased operations. However, a single chapter remains, in Barbados.
Mosaic Templars Cultural Center
501 W. Ninth Street
Little Rock, AR 72201
Phone: (501) 683-3593
Website: www.mosaictemplarscenter.com
Map & Driving Directions
THE MOSAIC TEMPLARS CULTURAL CENTER ON TWITTER

May 27th, 2015 at 12:54pm
#ICYMI #MTCC & @CentralHighNPS to host @PhyllisStickney Fri. May 29, for Laughter and Lyrics! http://t.co/GlKuPsOVFo http://t.co/8h00sOHVoR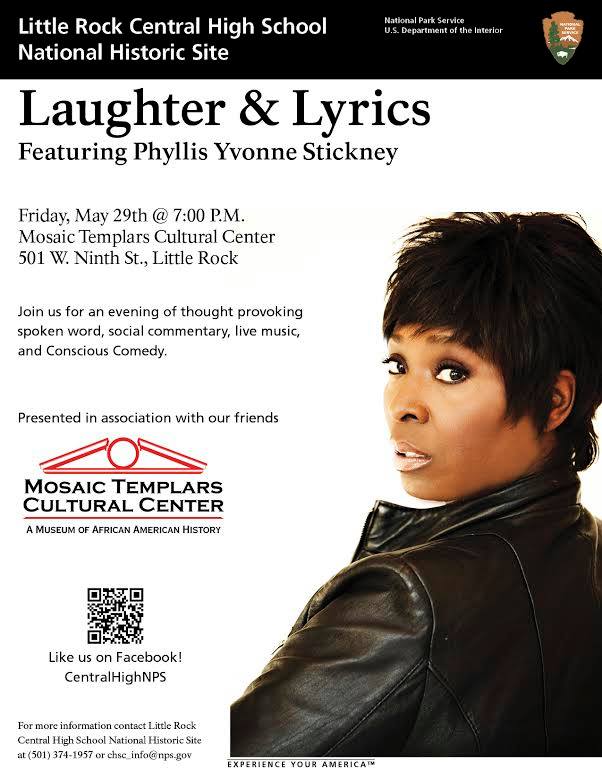 May 20th, 2015 at 12:36pm
Join #MTCC, Fri. May 29, at 7 p.m. for a night of #LaughterandLyrics featuring @PhyllisStickney! @CentralHighNPS http://t.co/XbNjkSxgUj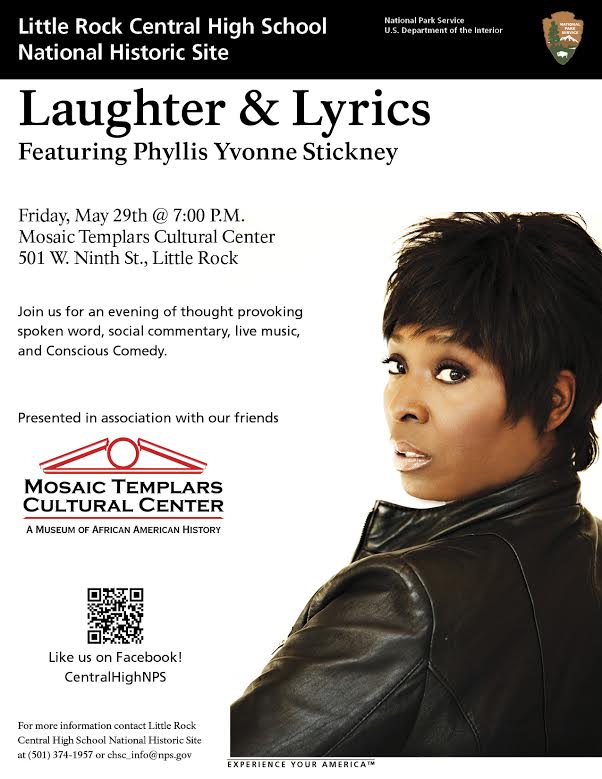 THE MOSAIC TEMPLARS CULTURAL CENTER ON FACEBOOK

Mosaic Templars Cultural Center
May 27th, 2015 at 3:51pm
1 View on Facebook